I was delighted to participate in this morning's Champion Green webinar on the topic of 'Winning Christmas and Maximising Retail Online Opportunities', along with Lisa Haskins from VidMob, Rob Pryce, from Xtremepush and Sven Spollen-Behrens of the Small Firms Association.
As the festive season kicks off in earnest, it is critical for small businesses to find ways to translate festive shopper needs into local business support. Over the coming weeks people will be faced with more demands on their disposable income, more choice, more offers and more communications by retailers, prompting them on where to shop and which businesses meet their festive needs.
On the webinar, I discussed the importance of getting into the mindset of the Christmas shopper.  At this time of the year, shoppers will display certain purchase behaviours as they are actively looking for retails solutions for their shopping needs:
Festive shoppers are more likely to be buying for others than for themselves
Festive shoppers are often working to shopping lists (mental and physical lists) of people and things to buy for.  They are keen to tick things off these lists
Many festive shoppers are working to budget/item thresholds e.g. gift items under €30, stocking fillers under €15
Festive shoppers are actively browsing, searching and looking for inspiration 
Festive shoppers will seek out recommendations and reviews from others
On the webinar I outlined the 3 key themed needs that shoppers have when purchasing for the festive period – The 3Ss – 1. Symbolic Gestures, 2. Sociability and 3. Show/Status.  If you are a retailer, think about how the products that you are selling can become solutions to address these key festive shopper needs and how you help shoppers successfully navigate their purchase journey to convert within your eCommerce store.  Check out today's recording of the Champion Green webinar here. 
If you're a small business and you haven't done so already, join the Champion Green movement, where you will find a wealth of ideas, advice and practical support for local businesses. If you would like to learn more about how Think Plan Do Consulting can help you to develop retail strategies to guide your shoppers more effectively on their purchase journey and deliver better shopper experiences, get in touch. I would be delighted to hear from yo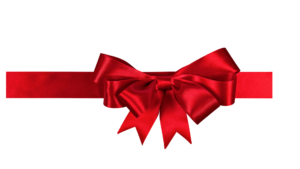 3S - Key Shopper Needs To Focus On For The Festive Season
The present, gift or small thank you which people like to give over the festive season.
Those food, drink or entertainment items that we purchase in planning for an increased level of socialising over the Christmas season.
The items that people invest in so as to 'spruce up' for Christmas.  Investments in home improvements,  decorations and dressing the family up for the big day.
Try These Top 4 Tips For Winning In Retail At Christmas